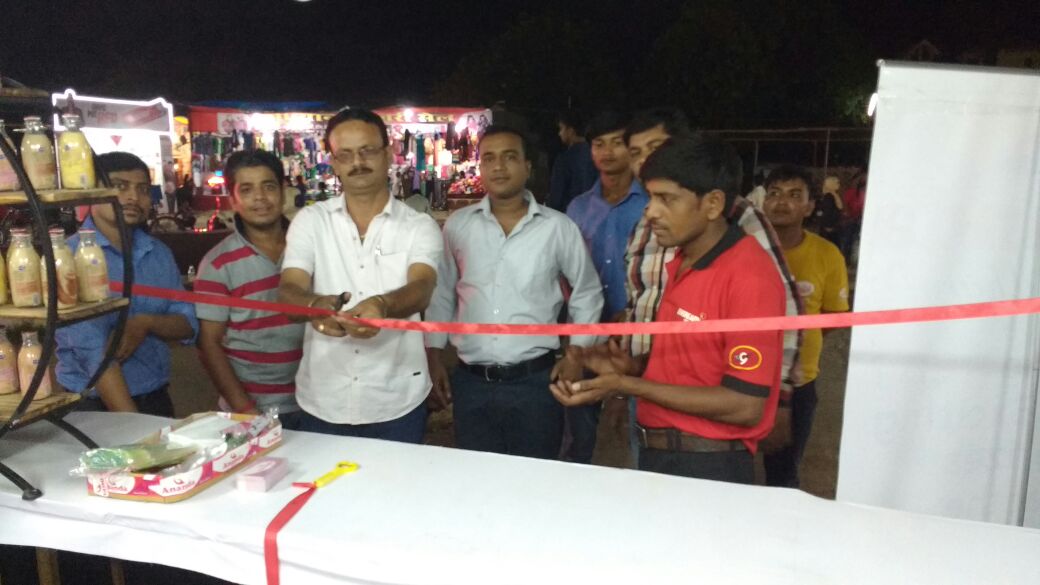 Ananda is recently participating at Bijnor Teej mela where it is becoming a keen point of interest; for an extensive number of visitors.Ananda is displaying exclusive range of its unadulterated milk and its products at its respective stall. The visitors are interested in looking for more information; about their offered product assortments, prices and categories in the fair.
The Bijnor Teej mela is an annual celebration held at Bijnor in Uttar Pradesh. It is a one-month long carnival starting from the 10th of July to 25th of August. the mela is held to promote the artistic masterfulness and religious rituals followed in rustic Uttar Pradesh.The mela hosts more than 15,000 visitors consistently every year
The mela has a lot of stalls of handicrafts, textiles, furniture, food, jewelry, and lot more.
Ananda's stall is full of customers and visitors who are experiencing the real taste of pure milk and its products. Ananda is providing customers with an atmosphere where they can relax and enjoy fresh dairy products. This is making Ananda's stall a viable destination for people who simply want to escape the office or the house and enjoy the mela. With long hot days stretched before them, people are finding momentary respite from the product offered by Ananda dairy, mango Lassi, Strawberry Lassi and Chaach seem to be popular among customers to quench their thirst.
Speaking about the Bijnor mela, Mr. R.S. Dixit, CMD of Ananda said It gives me incredible joy to declare that we are partaking in the Bijnor Teej mela; our point is to satisfy the spirit of the general population in the mela with some quality sustenance and drinks to make their visit to the occasion a cherished one.