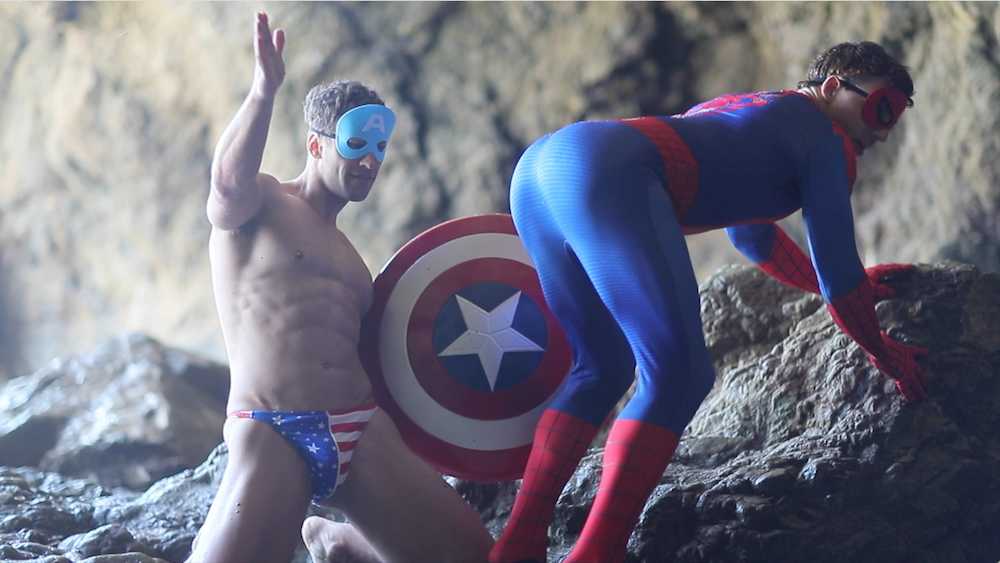 (May 11, 2017) - Internet butt sensation Bryan Hawn and gay porn star Reese Rideout collaborate to perform in the parody video version of '
Something Just Like This
', a song that has been created by British rock act Coldplay and The Chainsmokers, the successful American DJ duo. Released earlier this year, the song has already become a major sensation, which has led numerous artists to create cover versions that are now easily available all over the internet. Now
Bryan Hawn and Reese Rideout
have come up with their very own version of the song that has already taken the internet by storm. The "blocked" version of the video is now available in YouTube and there are a number of online sites that present the "unblocked" video as well. YouTube also presents the uncut video as a paid content.
Bryan Hawn and Reese Rideout have not only appeared for the video but they have also lent their voices for the cover version. In this video, viewers can see Bryan Hawn in the roles of 'Captain America' and 'Batman' and Nick Dent aka Reese Rideout 'Superman' and 'Spider-Man' in a picturesque hidden cavern along the coast. The parody video is shot to be a comic relief and while for some it may be totally outrageous, for others it may seem like silly fun. In any case, the video is a piece of work that is going to remain forever in the minds of the viewers whatever their personal tastes and preferences might be. The video has already been viewed and liked by many and has got a strong response in the social media.
About Something Just Like This Parody:
Bryan Hawn and Reese Rideout has created a parody version of "Something Just Like This", a song that has been originally performed by British band Coldplay and The Chainsmokers.
To learn more about "Something Just Like This" parody, watch the video at
http://www.youtube.com/watch?v=YjTdWitQ0nU
###