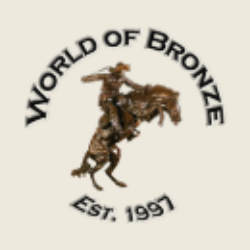 World of Bronze is pleased to announce they have launched a new website to provide their customers with a better experience when purchasing bronze statues. Along with the new website, the company is now offering free shipping on all orders delivered within the continental United States.
World of Bronze offers a vast array of bronze sculpture options for interior and exterior displays. They take great pride in creating unique sculptures that will change the look of any home or business. Many of their sculptures are quality reproductions of famous pieces, allowing their customers to showcase these works of art in their own homes and businesses without the hassle and expense of trying to buy an original sculpture. The new website is designed to make it fast and easy for their customers to browse through the selection and make their choices.
With the launch of the new website, World of Bronze has also introduced free shipping to customers throughout the continental United States. In addition to the free shipping, all orders are also covered by insurance, providing protection against any damage or loss that may occur on the way to its final destination.
Anyone interested in learning about the new website or the free shipping can find out more by visiting the
World of Bronze
website or by calling 1-866-870-5271.
About World of Bronze
:
World of Bronze
is a bronze statue manufacturer that creates a variety of sculpture pieces, many of which are modeled after famous pieces. These sculptures are available in a variety of sizes to ensure everyone can find just what they are looking for. They carry statues in a number of categories and provide monthly specials to help keep their products more affordable.