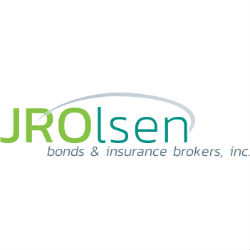 JR Olsen Bonds and Insurance Brokers, one of the leading and most eminent names among surety bond and insurance brokers in the California area, is excited to announce they have launched a new website, which has been designed to be even more helpful and intuitive to their customer base.
The site offers a number of new features, including a live chat feature that is available during business hours that allows clients to immediately connect with one of the available brokers in the office. It also includes an electronic quick quote application form that allows the staff to begin processing a client's quote immediately, without the need for a follow-up call or contact. There is also a bond database comprised of individual bond pages that describe what the bond entails, who qualifies for it, what's covered in it and premium costs. There is also an easy-to-navigate PDF form library that ensures individuals can quickly find the required documentation needed for their bond application.
J.R. Olsen Bonds & Insurance Brokers offers bonding support to insurance professionals throughout the country. They have a solid record for being responsive and providing the precise services their clients required. They have licensing to practice in most states and work with 15 insurance companies to find the best deals for their clients.
Anyone interested in learning more about the services offered can find out more by visiting the JR Olsen Bonds & Insurance Brokers website or by calling 818-227-2620.
About JR Olsen and Bonds: JR Olsen Bonds & Insurance Brokers is one of the leading surety bond and insurance providers in California. They specialize in providing bonding support to brokers and insurance agents throughout the U.S.