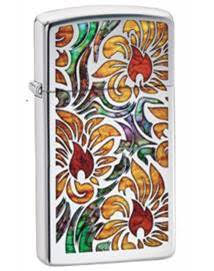 The festival of colors is just around the corner, and with it the season of spring! Bustling with excitement and colors, Holi is a much awaited festival for people across the country. On this occasion, people often indulge in gifting bright and colorful mementos to their loved ones to express their affection. To celebrate the playfulness of Holi, Zippo recently launched a range of vivid windproof lighters. The sheer exuberance of these lighters complement the mood of the festival and adds cheer and vibrancy to it.
These Zippo Lighters are sure to make the most chic gifting option this season, not just because of the wide spectrum of colors, but due to the fact that itís something thatíll stay with your loved ones for many years to come, as they come with a lifetime guarantee. These scratch resistant lighters, available in vibrant hues of purple, red, orange and blue, are a perfect style accessory. Some models are also customizable and come with the option of getting a message or name engraved on the lighter of choice.
About Zippo:
Zippo markets in more than 180 countries and is one of the most recognized brands in the world. Based in Bradford, PA, Zippo has produced over 550 million windproof lighters since 1932, each backed by an unparalleled lifetime guarantee. Zippoís diverse product line includes lighter accessories; butane candlelighters, fragrance for men and women, and a robust line of heat and flame products for outdoor enthusiasts. Zippo also owns the Bradford, PA-based W.R. Case and Sons Cutlery Company, who marked its 125th year in business in 2014.