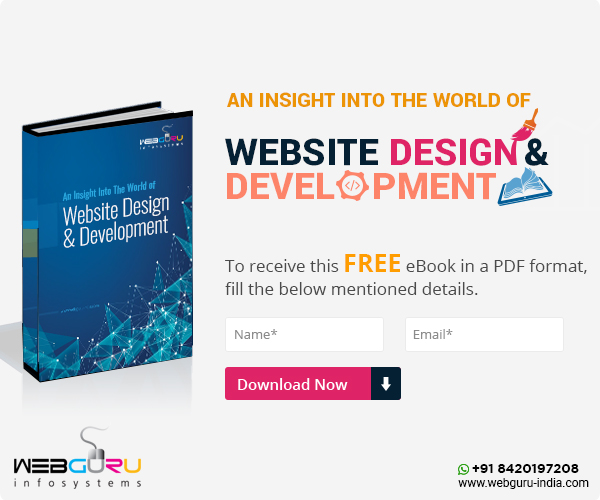 Kolkata, 28-02-2019: Webguru Infosystems has published a free Ebook titled 'An insight into the world of website design and development' for its readers. The aesthetically designed and engaging Ebook on website design deals with various topics pertaining to the fascinating world of websites. Written in a lucid language, the topics have high readability comprising the latest design trends, frameworks, features, and functionalities thereby helping developers in building new or refurbishing existing websites to address the challenges of delivering better user experience and generating more traffic.
Authored and designed by the experienced professionals at Webguru Infosystems, the free Ebook on website design and development shall serve as a handy source of information for both learners and professionals. To be downloaded free using a simple process, the Ebook shall help individuals, developers or business stakeholders to enrich their knowledge about the world of website design and development. It aims at disseminating information on web design and development leading to a slew of benefits for businesses. These include enhancing their brand equity, improving user experience, and boosting traffic and profitability.
To share valuable feedback, download the free Ebook at https://www.webguru-india.com/free-webdesign-ebook.