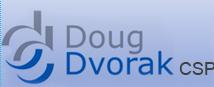 Chicago, Illinois, December 19, 2018: Motivational sales speaker, Doug Dvorak, is pleased to have been scheduled as the opening keynote speaker at the Team Allied National Sales Meeting that took place on December 7, 2018, in San Diego, CA.
Known as one of the most sought after motivational speakers in the business world, Dvorak works with companies to aid them in coaching their employees in finding the motivation they need to succeed. His dedication to providing industry-related topics and discussions allows him to relate and motivate those around him.
At the Team Allied National Sales Meeting on December 7, 2018, Dvorak was asked to share his most popular keynote speech, "Everything Starts and Stops with Motivation and Sales." This speech is used to help those in the sales industry to not only find the motivation they need, but to apply it in their business and personal lives.
For more information on Doug Dvorak or his motivational speech at the Team Allied National Sales Meeting, visit
DougDvorak.com
or call 847-241-4860.
About DougDvorak.com
:
Doug Dvorak
is one of the most well-known and well-traveled motivational speakers available today. WIth his unique understanding of the business world, he is able to offer humorous, related discussions with businesses and organizations to help them prepare their employees for what awaits them.