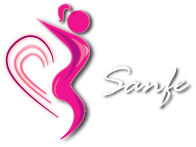 Sanitation issues in the developing world affect women more than they affect men – Melinda Gates.Sanitation remains a big concern for developing India. While urban India does not face the crisis of toilets it does face the increasing risk of UTI for women, due to dirty toilet seats. To improve the situation for females, SANFEhas launched 5 different packs of 10, 20, 30, 40, and 50 which allows women to STAND AND URINATE eliminating physical contact of the body with unhygienic public washrooms.
Urinary Tract Infection is majorly caused by using public washrooms which are shared by people who have infectious diseases. The hidden germs over the toilet seats cannot be prevented by women who sit and pee. Too much relief, however, the team of Professors from the IIT Delhi with SANFE have now launched packs of the product, which liberates women to stand and pee multiple times a day.
It is a biodegradable product which is also menstrual friendly and is available in any E-commerce store at just Rs.100 for the pack of 10. It can be used by all age groups of women whether at a railway station, airports, office or college.This device is not only comfortable for pregnant women but also for women with joint pains.
SANFE is unique in terms of its design, enclosing the entire perineum region making it splash proof and ensuring zero leakage, promoting health and hygiene. SANFE is a consumer-centric, easy to use and a one-handed grip product so that the other hand can be used to hold the dress, which is ideal for the Indian Women wearing Sarees and Suits.