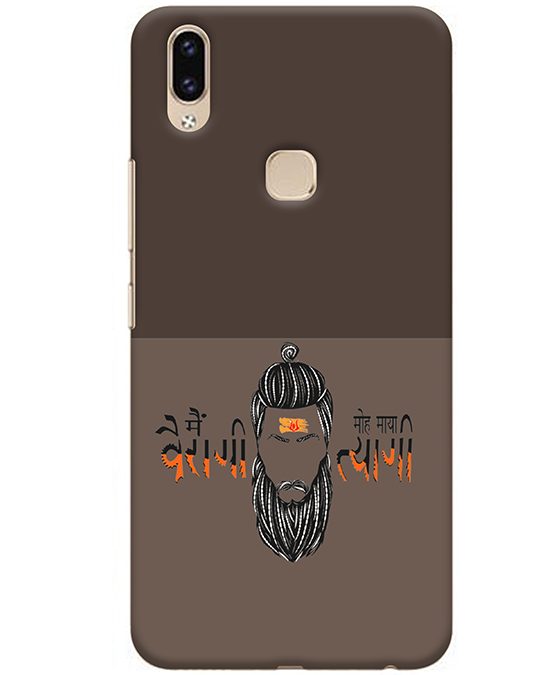 Beyoung is affirming the great launch of the designer Vivo V9 back covers online at pocket-friendly price.
With such a gradual evolution in the fashion and lifestyle industry, the mobile accessories are also pacing up. Beyoung is an online fashion store which deals in branded t-shirts and designer mobile covers where a consumer can enjoy shopping the products at a minimal cost. Moreover, in the league of 120+ models of mobile covers, Beyoung has introduced the Vivo V9 phone cover with diverse designs and sturdy material that the consumer will tend to have a wide collection of phone cases.
The elegance of keeping the style and personality integral with the mobile accessories is well depicted at Beyoung where the designs of the Vivo V9 mobile cover speaks more than the words. The design basically comprises of quirky text or image that provides a classy and meanwhile funky look as well. Another factor which is widely considered before buying Vivo V9 mobile cover online is the quality of the case. The quality of the case comprises of polycarbonate material that eventually falls in two major factors, for instance, rigid behavior and durability. Moreover, the price of the Vivo V9 phone case is such affordable that you may have a cool collection of the Vivo V9 phone cases.
CEO's Corner: "We believe that buying mobile cover online is less hassle-free and transparent. As the smartphone are quite expensive so it has become the responsibility of the owner to keep the device safe and sound. However, if the phone gets damaged due to any circumstances then the refurbishment cost is way too high. Therefore, it is a smart call to take where the Vivo V9 phone case protects the device in every aspect and gives an appealing look as well."
In addition to the various models, the Vivo V9 stand beside the line of generic styling as the consumers can avail the customization option at the website. The platform enables the consumer to design the Vivo V9 cases and covers in just a few clicks. Buying such stylish Vivo V9 phone cover online will break the monotonous process and give an add-on to the overall look of the smartphone. The designs are such flamboyant that it will make the buyer a style icon and flaunts about the wise choice in the mobile accessories.
About: BeYOUng a startup with a bunch of intrinsic creative people providing the genuine quality designer t-shirts and stylish mobile covers at an affordable range. Meanwhile, our ideology about the theme based designs and customization fulfills all the requirements of a layman to wear and style whatever he or she wishes for.