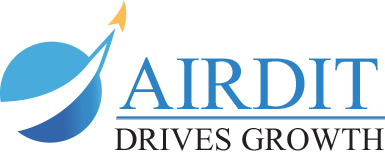 Bangalore 11th July 2018: Frigate powered by AIRDIT, is launched for SAP customers. AIRDIT is committed to provide best ROI to existing SAP customers by leveraging the power of tools offered by SAP software. Frigate apps are built using SAP Fiori. Existing Fiori customers will be able to add these apps as additional tiles to their existing launchpads. AIRDIT is offering free SAP Fiori implementation for customers who are not using Fiori and chooses to go for Frigate. As of now Frigate is offering SAP Plant maintenance apps. Frigate will get matured with time and will include other business processes also going forward.
As of now, Frigate Plant Maintenance offers below apps. These apps will run smoothly in ECC and S4HANA environments. In case, any of the ECC customer is planning to migrate to HANA or convert to S4HANA, AIRDIT team will fully support in smooth migration of Frigate Apps.

S4HANA customers who are already using few of the above apps will get value added features such as location mapping using Google Maps, bar code scanning through mobile devices by migrating to Frigate.


About AIRDIT Software
Founded in 2014 by SAP alumni- Vishwa Mohan Kumar and Saumya Ranjan Mohapatra, AIRDIT Software has an aim to help organizations accomplish best practices, across verticals. AIRDIT proceeds to add value through bridging the gap between business-technology by bringing together an exhaustive understanding of SAP ecosystem, products, competencies that empower a detailed and effective implementation.