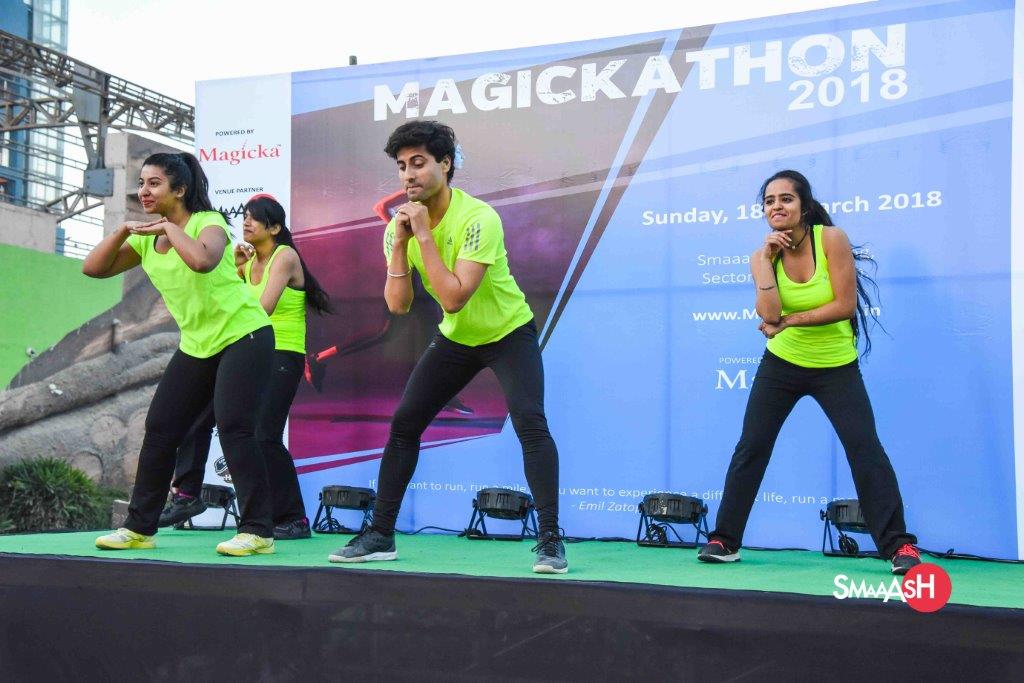 19th March, New Delhi: SMAAASH, one of the India's acclaimed gaming and entertainment centers that blends sports, virtual reality, music and dining hosted Magickathon-2018, a run focused on uniting women and men for positioning financial independence for women into the forefront on Sunday, 18th March 2018 at SMAAASH - Sky Karting, Sector 29, Gurgaon. Magickathon being an event with a niche focus on women and having a social cause attached to it -It was to give attention to education and building of a career of the girl child, witnessed the footfall of over 500+ people. The child which would form part of us 'women' in the years to come. A certain amount from the proceeds of Magickathon will be utilized for the cause.
Magickathon 2018 is an initiative by Magicka Women which is a strong entrepreneurial collation of seventy-five thousand (75,000) women members with its base in National Capital Region. They are a global organization which consists of executive, business, and professional women, working together to create a new era of women entrepreneurship.
About SMAAASH Pitstop Brewpub and Sky Karting
Sky Karting offers a world-class racing track by a Spain & Germany based firm Protex Karting, the renowned creators of protective barrier suitable for indoor and outdoor Karting circuits. Featuring dramatic elevations and multi level Karting arena, Sky Karting is the most advanced and fascinating Karting facility in India. All the gokarts are equipped with exclusive speed control to give track operators an extra degree of ensuring safe fun.
Pitstop has opened just below its Sky Karting arena. The first-of-its-kind multi-level karting track is located at the terrace. With Pitstop brewpub, the visitors can now experience the exhilaration of indoor racing with Sky Karting and then follow it up with delectable food and fresh brews, all under one roof. The restaurant has a truck container rustic inspired bar concept with micro brewery, its soothing interiors which hosts a character of worn out walls with old rustic metal paneling with cosy amber lighting and modern furniture.