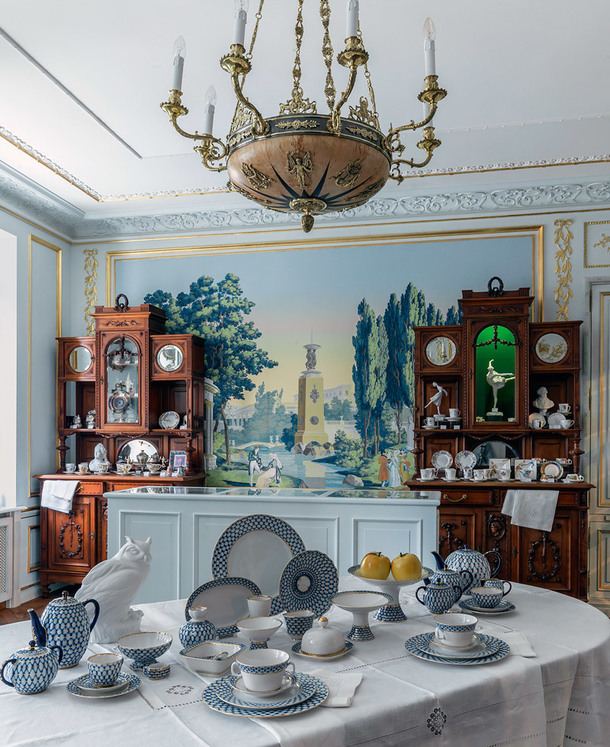 The newest official boutique of the Imperial Porcelain Manufactory in Moscow invites international tourists. This friendly place where everybody can find a wonderful souvenir from 10 USD to thousands for exclusive masterpiece.
The manufactory's history has been inseparable from the history of Russia for 270 years. And its articles, artistic porcelain, are a unique "porcelain chronicle" of the Northern Palmyra. The manufactory producers the ceremonial sets and interior items which decorate the residences of the President of Russia, those of the heads of foreign states. Some of the articles are exhibited in major museum collections of the world and represent a part of the world treasury of decorative and applied arts.
Nowadays the Imperial Porcelain Boutique's assortment is represented by 4000 articles according to their shapes and paintings: articles made of hard-paste porcelain and thin-walled bone china, sets and souvenirs, vases, genre and animalistic sculpture, decorative plaques for interior design and museum replicas.
The Imperial Porcelain Boutique is at the development and modernization phase but waiting for the tourists from all countries. The sales assistants speak English.
The website contains relevant information about events, projects, exhibitions, promotional events, discount programs, services and tours to the production areas.
Break the secret of the "white gold"! Touch the art of fragile, elegant but at the same time eternal porcelain at the most beautiful porcelain place in the heart of historical center of Moscow.