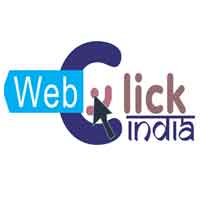 Web Click India – a Website Designing, Development and SEO Company In Delhi won the Global Business Award 2017. Mr. Gunjan Singh the creator of Web Click India feels proud to break the news that their company gets facilitated for serving the best web designing, development and promotion services. The award function held on 23rd December 2017 and was graced by the presence of Bollywood Diva "Huma Qureshi". It was one of the best award shows in India, where only the best business profiles will get awarded for their unmatched quality of the work.
Mr. Gunjan Singh said he is proud to get the award from such a great personality "Huma Qureshi". He said my journey begins with a very small platform and it's a proud moment for me and for the entire team that we got such appreciation for becoming a brand in the cut-throat competition. He also said that Web Click India won Global Business Award 2017 because of the hard work and support of the entire team through thick and thin.
The Company's CEO Mr. Gunjan Singh thanked and congratulated all the members and patrons for crossing a great milestone and assured to deliver best ever services in the market. Speaking on this occasion, he also says that Awards and Recognitions always energize the team and motivate them to push their limits for better outcomes in the future. It's a moment of proud for the company and he is expecting more support from the team and great feedback from the clients, so, they can improve their efforts.