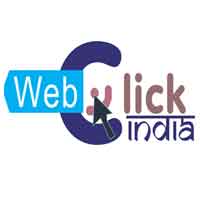 Web Click India is a Delhi-based Web Designing, Development & SEO Company that is all set to mark a new benchmark in the tough market competition and getting one step closer to their goal with each passing day. Mr. Gunjan Singh, the owner of Web Click India has decided to introduce a live chat feature on their website. He said "the decision to introduce live chat feature is to provide better customer experience and to attain organic SEO results. By the way of this, we are able to answer the query of any visitor goes through our website."
Through this medium, their visitors can easily talk to them directly and get the quick answer to their query, which further helps them make their decision confidently. Their step to introduce such an amazing feature shows that their company is moving in the right direction and they know how to satisfy their users the right way. He said they are the SEO Company, hence aware of market research before anything else. And he did it before taking this step to beat the competition like a pro.
With their new step, their company is all set to face the market competition without sacrificing their customer experience. They tried their best to make it convenient for their customer to reach them and expecting positive feedback from them.
About Web Click India
Web Click India is a well-known Website Designing Company In India that is originally based in the capital of our country, India. They serve Web Designing, Development, SEO/SMO, Internet Marketing and many other Digital Marketing Services to their customers based on the different parts of the world.
Their services are flexible and are available at the pocket-friendly price. So, from a startup to a multinational company, everyone can shake their hands with them without worrying about the budget. Also, they are masters in serving round the clock support to earn the customer loyalty for life.