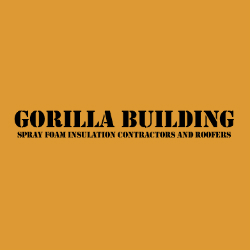 Gorilla Building is pleased to announce they have welcomed Corey Smith to their already experienced team. Smith hails from Adams County, MS, and has special training and experience in spray polyurethane foam insulation and roofing products.
Gorilla Building takes great pride in offering their customers the services they need to keep their homes weathertight. They specialize in spray polyurethane foam insulation, as well as roofing, to give homeowners peace of mind their homes will hold up, regardless of the type of weather expected in the area. They strive to help make their customerís homes more energy efficient, helping them earn the green tax credits and lower their energy bills.
Gorilla Building proudly welcomes Smith to their team, adding to the level of service they are able to provide to their customers. With his expertise, clients can feel confident they are getting the solutions they need to save money, all while helping to protect the environment.
Anyone interested in learning about what Smith brings to the table or the services offered can find out more by visiting the
Gorilla Building
website or by calling 1-601-709-3636.
About Gorilla Building
:
Gorilla Building
is a roofing and spray polyurethane foam insulation company. They strive to provide their customers with environmentally-friendly, energy-saving services so they can reduce their carbon footprint and their energy bills. They take great pride in helping their customers find the right solutions for their homes and their budgets.