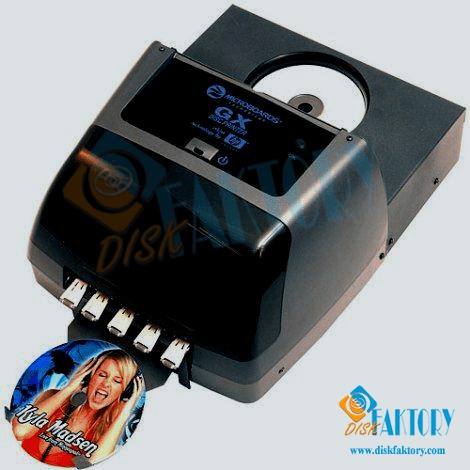 This is good news of music lovers that Diskfaktory, the market leader of cd industry ,has announced 10% disscount on cd printing . Diskfaktory inviting all to save big and experience its 10% discount. There are several considerations in this process: unifying the sound of a record, maintaining consistency across an album, and preparing for distribution.
The aim of mastering to protect that your audio will sound the best it can on all platforms. Music has never been consumed on more formats and devices than today.
CD Screen printing is ideal for artwork designs that involve solid areas of colour. Screen printing is carried out using a machine with a rotating bed that has 5 separate stations where a different colour of ink can be applied. The CDs can have a base colour applied first over the whole disc area which means that a screen printed CD design can consist of a total of 6 different colours maximum.
The ink used in the CD screen printing process is UV sensitive and as each colour is applied at a station, the disc moves under a UV lamp as it rotates round to the next station. The UV lamp cures the ink and this only requires a moment of exposure.
As the process name suggests the screen printing is applied through the use of very fine mesh screens. There is a separate screen for each colour in the artwork design. To create a screen, a film is produced which has the areas where ink is not to be applied to the disc, blacked out. The new screen is initially coated with a thermal emulsion. The film and the screen are aligned on top of each other using guide marks and are put into an exposure unit. When the screen is exposed to a hot, bright light, the area of thermal emulsion not protected by the dark area on the film is cured. The screen is then washed with a water spray and the areas of uncured emulsion wash away to reveal the mesh.
So all the musicians, movie makers, short film makers are request to get in touch with diskfaktory to make your project successful. Their experiened and efficient team will definately provide you the best cd printing service.