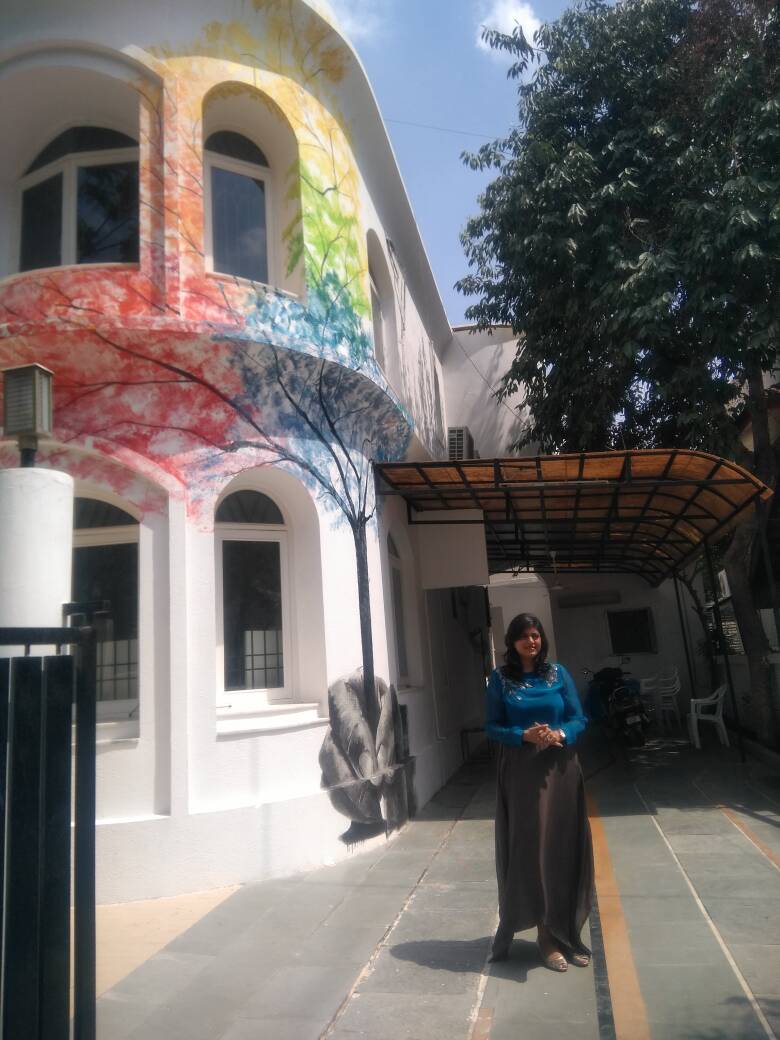 Ahmedabad, June 19, 2017: Launching her first solo art show in Ahmedabad - Wabi Sabi on Saturday, Aditi Agarwal, a Scenic Artist offers a fresh verve to landscape art.
Themed around the ancient concept of Japanese aesthetics, Wabi Sabi hyphenates the innate beauty behind every form of imperfection. Drawing inspiration from the picturesque terrains of her first home in Nepal as well as from her second home – Ahmedabad, Aditi has displayed renewed passion on canvas. She throws a spotlight on the charms of nature, which reflect the most in its unpredictability and imperfections.
She has also painted the 30 feet tall façade of her Art Socio Gallery which is the first ever concept gallery in the city offering unique interactive 'paint-sip-dip' art experience engaging people from all walks of life to inspire and awaken the dormant artistic spirit in them.
Aditi has sought to create a hip and happening space for art lovers of Ahmedabad to stay amidst nature, and create their own canvas while socializing and painting.
http://artbyaditi.com/
About Aditi Agarwal:
Brought up in idyllic Nepal, Aditi got her professional qualification in Scenic Art from UK. Now, her paintings don some of the most prestigious addresses of India.
About ART SOCIO:
It is a Concept Art gallery possessing a unique space structured to spruce up the socializing scenario of Ahmedabad, Gujarat, India. Amidst the hustle and bustle of the foodie city, Art Socio offers palette of colours to paint your moods with zest and zeal for artists and specially for those who believe that they are not an artist.