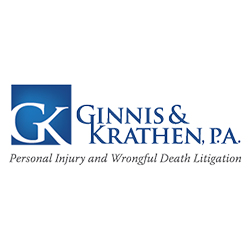 In May 2013, the lawyers at Ginnis & Krathen P.A., settled a landmark personal injury case for $1.4 million. The victim in this case is a 46-year-old who has slipped and fallen in the common area of Century Village, a property in Pembroke Pines. As a result of her slip and fall, she suffered a number of injuries, including a traumatic wrist fracture and severe spinal damage. Her injuries required her to undergo multiple spinal surgeries, as well as a separate neck surgery. The medical procedures the victim had to go through because of her injuries resulted in the accumulation of large medical bills.
When the victim turned to Ginnis & Krathen P.A., they provided her with a free case evaluation to determine whether she had a viable case. From there, experienced and professional lawyers were able to put their years of knowledge to work on her behalf, providing her with the legal guidance and assistance needed to move forward. They were also able to represent the victim throughout the legal process, ultimately coming to a settlement with the defendants in the tune of $1.4 million.
This case is just one example of the numerous slip-and-fall cases the team at Ginnis & Krathen P.A. has taken on in Fort Lauderdale area. With many years of experience in fighting for the compensation (medical bills, lost wages, pain and suffering, etc.) to which accident victims may be entitled, these attorneys are committed to representing victims and their families in these cases. Those who have recently been injured in a slip-and-fall or other personal injury incident can schedule a free case evaluation with
Ginnis & Krathen P.A.
by calling (954) 283-7938. For more information about their services, visit their website at ginniskrathenlaw.com.