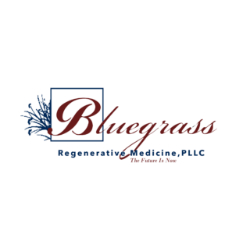 Bluegrass Pain Consultants is excited to announce the opening of its newest division of the practice, Bluegrass Regenerative Medicine. Here at Bluegrass Pain Consultants we are committed to providing the highest quality of care in the industry by the most qualified providers in our region. We take pride in listening to our patients and providing the latest procedures and technology known to treat acute and chronic pain.
Bluegrass Regenerative Medicine will be incorporating the latest technology in science and medicine today that is being used to treat painful conditions and reverse the degenerative processes in the body. Stem cells and Plasma Rich Protein (PRP) are 2 of the newest treatment modalities offered to our patients in 2017 at Bluegrass Regenerative Medicine. These biological treatments utilize the body's own natural cells to help eliminate inflammation and promote regeneration of the body tissues independent of cause.  
Please visit our new website at
www.bluegrassregenerative.com
to learn more about Stem Cell and PRP therapy and other alternative treatment options for your pain. We also encourage you to sign up for a free seminar on the website that will be presented by Dr. Alan Gaveck from Irvine, California. He is one of the leaders in the regenerative medicine field. He will be sharing his scientific knowledge and expertise on how stem cells actually work and how they can be used to decrease inflammation and promote regeneration in the body for a variety of conditions. Please feel free to bring along a friend or loved one with you to attend as well.
You are also welcome to join our Facebook page to learn more about the latest research in Regenerative Medicine and to interact with patients who have received stem cell treatment.