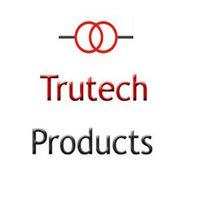 Trutech Products is a Pune-based company that is touching new heights in the market with each passing day. The company for providing better customer support introduces a new live chat feature on their business website www.trutech.co.in. Mr. Mukesh Tolani, CEO of the company said I took the decision so that any visitor who comes to their website get instant answers to their query without waiting so long. He said itís a big decision and he explores the complete market before taking action for the same.
He said with this live chat feature visitors are allowed to talk directly with our executives that clarify their doubts, so, they can make their decision. Their live chat feature reflects the company is growing up in the right direction. Mr. Mukesh Tolani said while exploring the market he understands that competition in the market is high and with this step he is ready to face that. He tried his best to make the win-win situation for the company.
He said his aim is to take the name of the company so high and his every step is toward the same. They are awaiting a great response from the visitors for their hard work and a new move to provide better customer support. With this, he tried their best to solve customer queries in no time and make themselves available for the visitors all day long.
About Trutech Products
Trutech Products is an ISO Certified Transformer Manufacturers that originally headquartered in Pune. The company serves an extensive range of Transformers including Step Down, Three Phase, Rectifier, Auto, Control and Special Purpose, etc., along with AC & DC Chokes to the world at large.
Their complete range is reasonable enough to satisfy the demand of your application and budget too. They also provide full support to their customers during, before and even after the sale takes place.