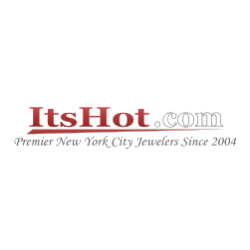 ItsHot.com is pleased to announce they are offering a sale of up to 80 percent off their best jewelry for Motherís Day. Diamond jewelry is timeless and hence is the perfect way to show your mother how much she means to you and ItsHot.com has made it more affordable than ever.
ItsHot.com takes great pride in offering one of the largest selections of diamond jewelry, both through their website and their store located in the heart of New York City. They carry a vast array of rings, bracelets, earrings, necklaces and more to give individuals the opportunity to find the perfect gift for their Motherís Day gift. With prices up to 80 percent off their normal retail price, giving the gift of jewelry is easy and more affordable.
Whether individuals are looking for diamonds or any other gemstone, ItsHot.com offers a vast selection from which to choose. With the unbelievable low prices and the special Motherís Day sale, customers can purchase real diamond earrings right now for only $69, solid 14k gold stud earrings with pearls for only $58, similar savings are available on other jewelry such as rings, pendants, and necklaces most people will be able to find something that falls within their budget to make a great and memorable gift.
Anyone interested in learning about the sale on Mother's Day jewelry can find out more by visiting the ItsHot.com website or by calling 1-866-423-6262.
About ItsHot.com
:
ItsHot.com
is a leading jewelry retailer located in New York City that also offers their jewelry for sale through their website. They take great pride in offering one of the largest selections to ensure everyone can find something to suit their needs. They feature more than 20,000 uniquely designed jewelry and watches with more added on a regular basis, all available at the best prices with their best price guarantee and free secure FedEx shipping.