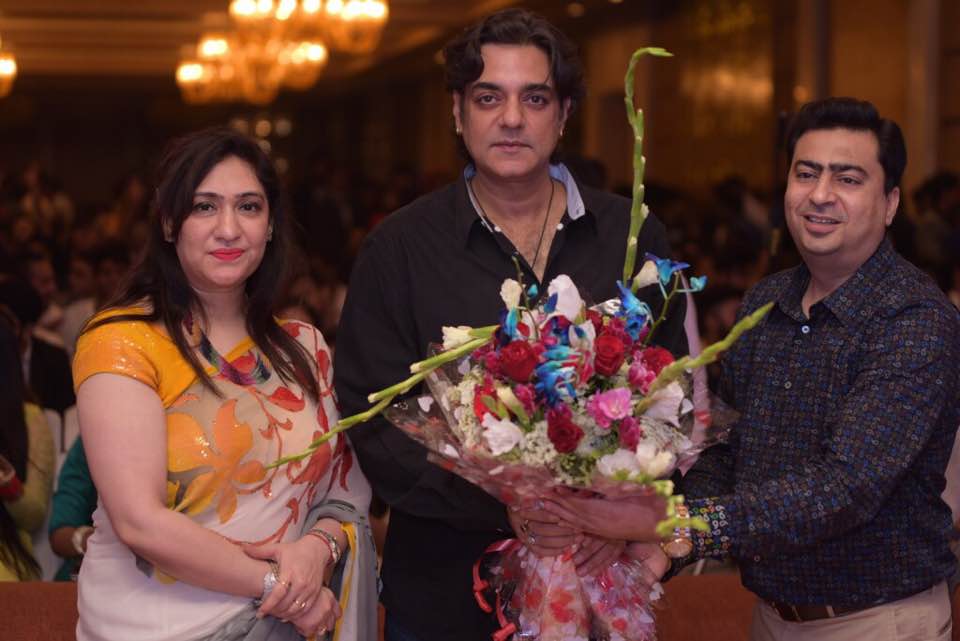 New Delhi - Ebizy.com has sponsored El-Veda, farewell function of Trinity Institute of Professional Studies, Sector 9, Dwarka, a reputed and prestigious institute of Guru Gobind Singh Indraprastha University, Delhi. The event was organized to bid grand adieu to the students of batch 2014-2017, at Radisson Blu, Dwarka, Delhi on 22 April, 2017.
The event started on a cheery note with engaging performances followed by inauguration with the traditional 'lighting of the lamp' by Dr. R.K. Tandon (CMD, Ebizy.com), Ms. Reema Tandon (MD, Ebizy.com), Dr. Vikas Rao Vadi (Director, TIPS) along with the Chief Guest Sh. Chandrachur Singh (Renowned bollywood actor). The occasion was graced by the splendid performance of Sh. Chandrachur Singh.
The juniors, teeming with excitement, presented a memorable marathon of cultural events to the chorus of applause by the audience. Notable among these were the singing performances, the foot-tapping Bhangra dance and the performance of Zorks groups that garnered a huge participation from all quarters.
The programme solemnized with awarding of mementoes by the Management and other dignitaries to the outgoing students who distinguished in academics and co-curricular activities. The students of the outgoing batch shared nostalgic anecdotes of their life at TIPS. The programme ended with vote of thanks by Dr. Vikas Rao Vadi, Director, TIPS, Dwarka followed with Lunch and DJ.