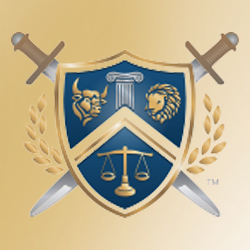 Bulluck Law Group is pleased to announce their attorney, David M. Bulluck, has been recognized as one of the top 100 verdicts across all practice areas in 2016. The law firm specializes in personal injury cases and works hard to ensure all clients get the level of compensation to which they are entitled.
Bulluck came in at 54 in the top 100 list for Florida with his personal injury car accident case. In the case of Harlow vs. Bright House Networks, the plaintiff was awarded a settlement of nearly $2.2-million. Bulluck Law Group has a long history of getting results, allowing their clients to feel peace of mind they will get the best outcome possible for their case.
In addition to being recognized as one of the top 100 verdicts across all case types in Florida for 2016, Bulluck Law Group and Bulluck himself have received a number of awards and accolades over the years. This includes being a lifetime member of the Million Dollar Advocates Forum and being rated by Super Lawyers.
Anyone interested in learning about this recognition can find out more by visiting the Bulluck Law Group website or by calling 1-813-988-7800.
About Bulluck Law Group
:
Bulluck Law Group
is a full-service law firm that specializes in personal injury cases. They take great pride in assisting their clients in seeking compensation for the injuries they have sustained due to someone else's negligence. Their professional staff works hard to ensure clients get the right settlement so they can move forward with their lives after a devastating accident.