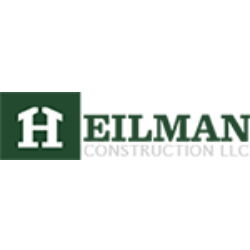 Heilman Deck and Fence is pleased to announce the company will expand its product line by introducing the Zipup Underdeck waterproof systems. The deck and fence contracting company specializes in offering outdoor construction year-round.
The new waterproof systems provide a protected area underneath a raised deck since the system serves as a shelter to offer protection from rain, hail and other inclement weather.  The watertight system is paintable and features a Class A fire rating. Additionally, the system comes with a 25-year warranty.
Heilman features high-quality decks made from only the finest materials like iron woods and cedar, as well as composite materials. The professional contractors work closely with clients to determine which deck will best suit their unique needs. Contractors will evaluate the area, take measurements and come up with options and a written estimate and contract.
Clients can also choose the company for their fencing needs. The experienced contractors can install custom fences to improve outdoor spaces. A contractor will discuss available materials and help choose the type of fence that will not only be aesthetically-pleasing, but appropriate for the particular environment.
For more information about the expansion of their product line, visit the website at
Heilman Deck and Fence
or call 1-425-269-4920.
About Heilman Deck and Fence
:
Heilman Deck and Fence
is a Bothell, Washington, deck and fence contractor that serves customers in Seattle and the Greater East Side. The company features professional, experienced and knowledgeable contractors who work diligently to meet the outdoor construction needs of customers year-round. Contractors work closely with clients to provide detailed information on which options will best meet their needs. Heilman only uses the highest quality materials from the most trusted brands.