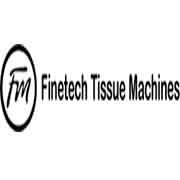 Finetech Tissue Machines fruitfully complete their 5 years in the industry and pleased to celebrate their journey from context to the concept. The company sets their footprints in the industry in 2012 and since then they are mounting the new heights with each passing day. Mr. Manoj Sharma and Mr. Arjun Singh as the respected partners of the company are very happy with such a great triumph from the trial. The company deals with a number of machines, which are used in the making of Tissue Paper, Toilet Roll, Paper Bag etc.
They both said their aim to start the company is to provide a solution of paper and paper bag making machine to the world, which reduces their production cost and requires minimal efforts and manpower than the traditional method. They said their team plays an important role to make this dream successful. They share the credit of the success of the company with their team support and customer trust. They recently launched their business website www.finetechtissuemachines.com and get a great response from the same.
The company makes their true efforts for their successful journey and overcomes a number of barriers. They said the completion of 5 years is just a start and they are working hard for many more years.
About Finetech Tissue Machines
Finetech Tissue Machines is leading the market as top-notch Tissue Paper Napkin Machine Manufacturers. The company serves Automatic Tissue Paper Napkin Machine, Bandsaw Tissue Napkin Machine, Automatic Toilet Roll Machine, C- Fold Towel Making Machine, Aluminium Foil Rewinding Machine, Paper Bag Making Machine, and Multi Size Napkin Folder Machine etc. since 2012.
The company serves their products worldwide at a price that never cost you an arm and a leg. They also provide after sale support to their prestigious customers.