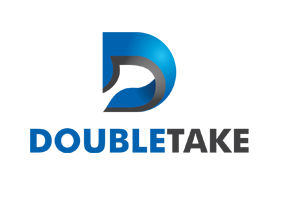 DoubleTake is pleased to announce they have launched a new website in order to better serve their customers. Along with this newly designed website, they have also launched a new technology known as "Flick-It."
The new DoubleTake website was developed to showcase the vast array of app types they are able to produce, along with the custom software they previously developed for their clients. This will make it easier for prospective clients to determine what the company can do for them. The new website will clearly provide the information individuals need to decide whether the company is the best fit for their needs.
In addition to the new website, DoubleTake is pleased to showcase their latest product. The "Flick-It" technology makes the user experience even better. Individuals who are viewing information on a mobile device will be able to quickly and easily transition that information onto a larger screen with just the swipe of their finger. This new technology is already being used by NASA, Chevrolet, and CBS.
Anyone interested in learning about the new website or the new technology can find out more by visiting the
DoubleTake
website or by calling (281) 335-3605.
About DoubleTake
:
DoubleTake
is a leading provider of custom apps and software for businesses of all sizes. They take great pride in offering their clients the highest level of service and the latest in technology. They help their clients develop interactive experiences that are more likely to engage their audiences and produce the results they're looking for.