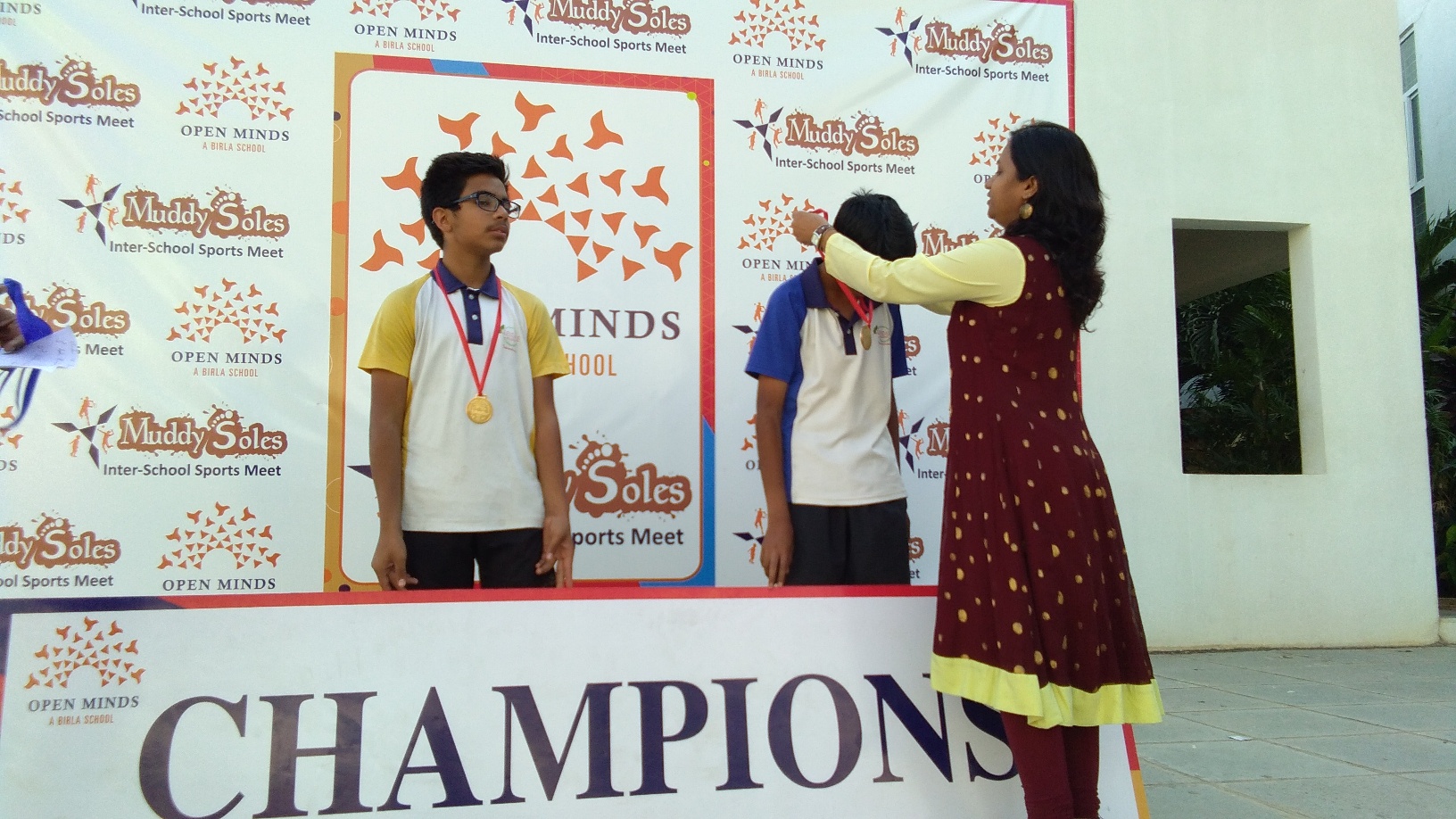 Hyderabad, January 6, 2017: Open Minds – A Birla School successfully concludes its second annual Interschool Sports Festival - Muddy Soles, today in the premises of Gachibowli. Over 350 students filled with enthusiasm, displayed their athletic skills in different form of sports - Athletics, Individual and Team sports. A three-day tournament had nine well reputed schools participating in the event with an average of 35 participants from each school.
In Basketball Girls tournament, the final match was held between Oakridge and Samasthi School. Wherein, Oakridge school won with the score of 29-13.
InU-14 Tennis doubles, Glendale school became the winner by winning three sets and Open Minds school was the runner-up with one set. On the other hand, in U-16 Tennis doubles, Open Minds was announced as a winning team by winning three sets and Glendale school had to be satisfied with the runner-up position.
Open Minds will be organizing a cricket match between teachers of their school and the parents on Saturday.