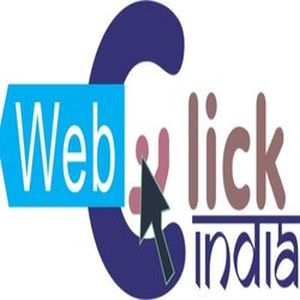 Web Click India is a Delhi-based Company that renders its Website Designing, Development, SEO, SMO, Web Hosting and many other services in all four parts of the world. The company proudly announces that it is now awarded as best Website Designing and Development Company in Delhi by SiliconIndia. Gunjan Singh, the founder of the company is very happy with such a great achievement. They start their operation in the year 2011 and in a very short span the company gets the honored by SiliconIndia, which is one of the biggest producers of technology news in India.
There are countless people who are already connected with SiliconIndia and Mr. Gunjan Singh says he is proud to be the part of their technology news. They have their own policies to publish the content and Web Click India successfully covers all the milestones and the outcome of this is the award they get for their hard work. The company is very happy with their award and gives the whole credit for success to their entire team of Web Click India.
Mr. Gunjan Singh believes in teamwork, therefore, he shares the credit with the entire team. The Company is moving to achieve a few more success by putting some extra efforts that satisfy their clients and enable them to touch the new heights in their business.
About Company
Web Click India – is a leading Website Designing Company in Delhi that starts their operation in the year 2011 with a motive to open the doors of opportunities for small as well as large-scale businesses. We not only design websites but also develop and promote them worldwide, so, our clients will get the results beyond their expectations.
Our offered Web Designing, Development, SEO, SMO, Content Marketing, Domain Booking, Web Hosting, and many other services are suitable enough for the people of every budget.