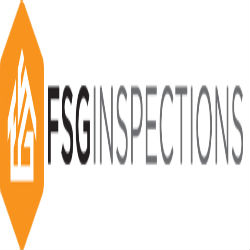 FSG Inspections celebrates this month 10 years of service as a leader in indoor air quality and insurance inspections in Central Florida. FSG Inspections provides industry leading mold assessment, insurance inspections, leak detection, and thermal imaging. FSG's Inspectors have had the pleasure and honor to help tens of thousands of people throughout Central Florida with their residential and commercial building inspection needs.
FSG takes great pride in helping its customers find problems and determine the best way to address them so their homes and businesses can be the best they can be.
In addition to thanking its customers for its 10 years in service, FSG would also like to recognize its industry partners and the local community for their support in helping them grow and succeed.
FSG is dedicated to providing the quality of services with great value for Central Floridians for decades to come.
Anyone interested in learning about their services or their time in business can find out more by visiting the
FSG Inspections
website or by calling 1-407-721-0594.
About FSG Inspections
:
FSG Inspections
is a company that provides a variety of inspection services, including mold assessment, insurance inspections, thermal imaging and water leak detection. They provide homeowners and businesses with quality information that helps them keep their homes and businesses in good shape. The company services customers throughout the Central Florida region.