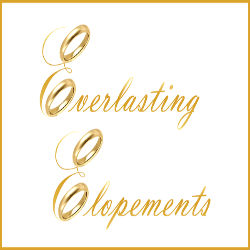 Everlasting Elopements is pleased to announce they now offer ceremonies in five new locations in the New Braunfels, Texas, area. These new locations include the Downtown Gazebo, Founders Oak Tree, the Landa Park Lake Gazebo, the Faust Street Bridge and the Conservation Society Gazebo.
New Braunfels is a community that was founded by a group of German settlers, combining old world heritage with the small town Texas charm. The city is located 30 miles north of San Antonio. This beautiful area creates the perfect backdrop for any intimate wedding ceremony. The five new wedding locations in the New Braunfels area provide scenic backdrops that are ideal for both small ceremonies and vow exchanges.
When couples book a wedding through Everlasting Elopements, they can count on an experience filled with memories that will last a lifetime. They take great pride in helping couples put together affordable wedding packages that include everything they need for this special day, including in-house floral, cake and photography services. They understand not every couple wants a big, fancy wedding and strive to make it easy to elope, while still having a beautiful ceremony to remember for years to come.
Anyone interested in arranging a wedding at one of the five new locations in New Braunfels can find out more by visiting the Everlasting Elopements website or by calling 1-210-860-5680.
About Everlasting Elopements
:
Everlasting Elopements
is a wedding service located in San Antonio, TX. They offer small elopement weddings throughout the area, including New Braunfels, Austin, Corpus Christi and Hill Country. Their goal is to provide all-inclusive wedding packages that are affordable and make it easy for couples to get married in a more intimate environment.