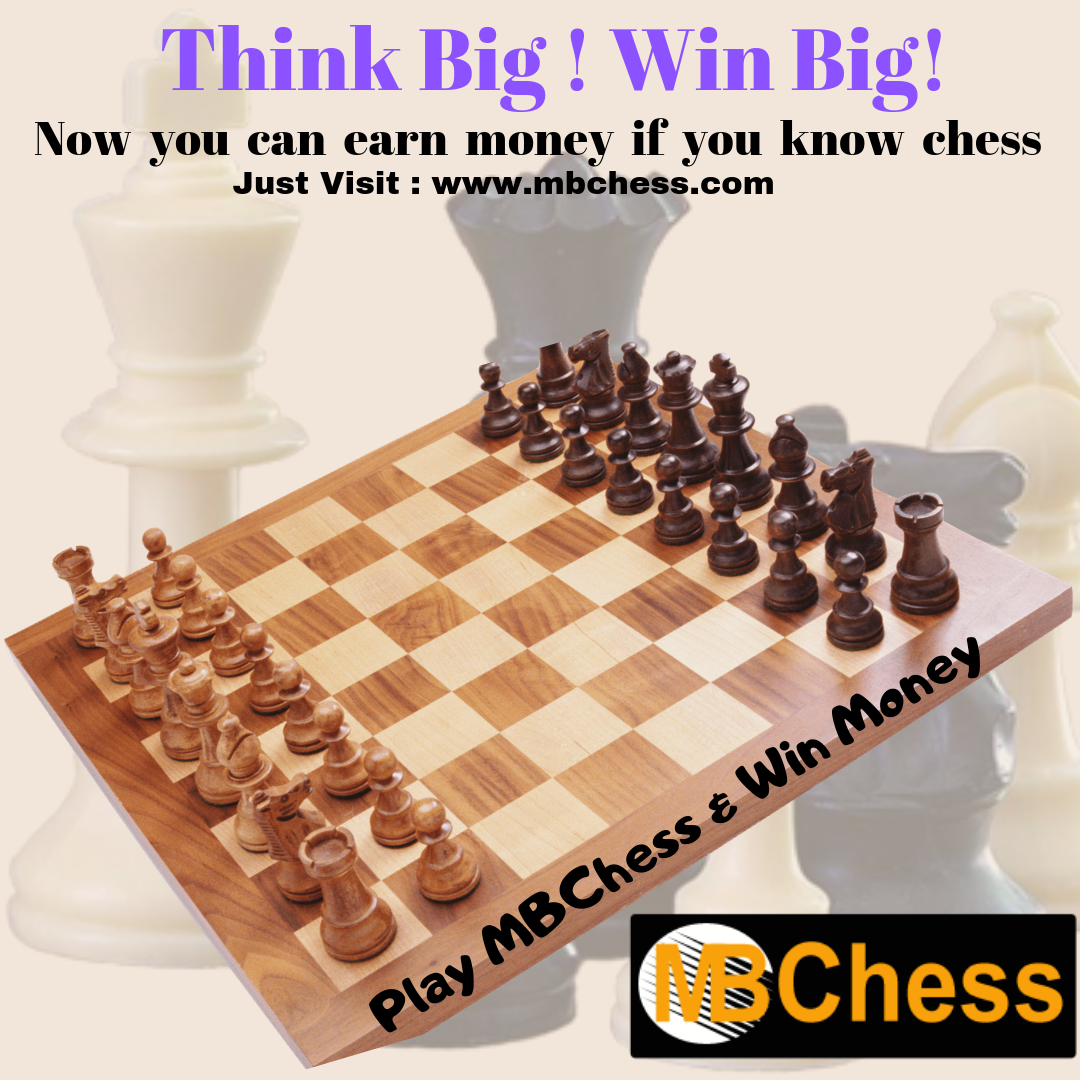 Now anyone can play chess as well as they can earn money on a new online platform known as 'MbChess'. Mbchess is an innovative platform for chess lovers where one can enjoy playing chess for free by using 'Play for Free' option. It also has a 'Play for Money' option where people can use knowledge and gaming strategies of Chess and they can earn real money. Visitors can invite their friends and challenge them for a game where both can play Chess from any location.
To play this wonderful game visitor just need to do Sign up into the website. Generally, new players use 'Play For Free' option to improve their knowledge and skills of chess and then they shift to the 'Play for Money' option to check their skills and they can earn money as well. If a visitor is already a skilled player then he directly jumps on second option 'Play for Money' to earn money. They can find an online opponent to play for money and they just need to buy points into their account. Also, Visitors can participate in the tournament with other skilled players to make their playing experience more exciting.
Players will get unlimited practice points to 'Play for Free' while they have to buy real points by using PayPal account or Credit or Debit card, Which is the very minimum rate to make this game more exciting to play? If player win then he can withdraw his winning real points into their PayPal or Bank account. Players can check their payment history, Game transaction, Tournament transaction and withdraw history. The entire procedure of playing and earning and withdrawal of money is very simple to handle and it's much secured. Whole user interface and user experience of the website is really awesome. So if you are a chess lover and you want to earn money while you are playing then MBchess will e great option for you to choose.