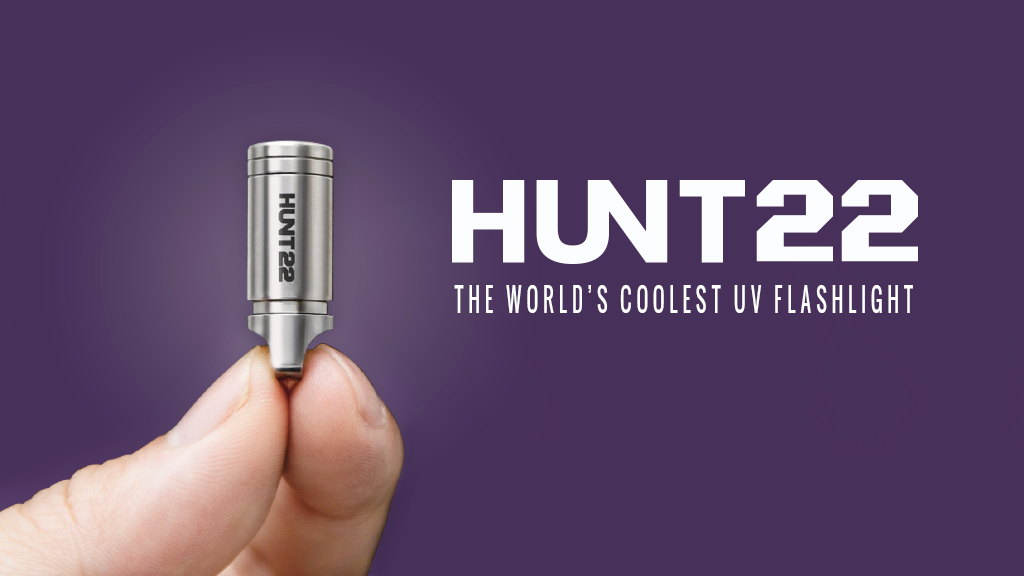 London, England, April 26, 2019 -- A leading technology innovator, Septem Studio, has launched a Kickstarter campaign to raise funds for its coolest titanium UV torch and already got 2300% funded with 1280 supporters.
In a world where gadgets are judged based on how well they do their jobs despite being available in the smallest packages possible, the Hunt22 Ultra Compact UV Flashlight reigns supreme. At barely 1″ in length and weighing about the same amount as a quarter, you wouldn't expect this torch to be able to do much. You'd be wrong. This multi-purpose flashlight is made with a titanium body and UV LED rated for a lifetime of use and guaranteed to be iceproof, smashproof, waterproof, and fireproof. In short, this UV flashlight illuminates everything while being life-proof.
http://kck.st/2Wvaj0P
https://www.kickstarter.com/projects/1025589920/hunt22-worlds-coolest-uv-flashlight?ref=8byx6l
About Septem Studio:
Specialist in technology for real life, Septem Studio, is on a mission to create gadgets to save us time, hassle and money. Creators of the world's first collapsible titanium chopsticks, Septem Studio delights in creating really useful products at really great prices. Septem Studio has carried out exhaustive prototype processes and testing on the new Hunt22 and is delighted to be able to announce that investor opportunities are now available from just £18 for this first-of-its-kind product.
Media pack:
https://drive.google.com/drive/folders/118DBlyjC3L5EsRsF09melg0nJkL5Il7n?usp=sharing
Contact:
Arman Waily
Septem Studio
London, England
septemstudio18@gmail.com
https://www.septemstudio.online