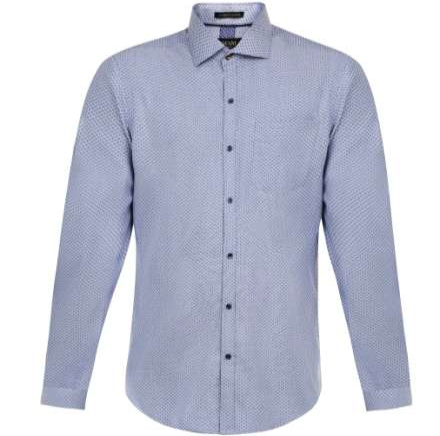 Mumbai, April, 2019 – Men's smart casual dressing is taking a beating with the soaring summer heat. Owing to the humidity, the men are sure to be seen more in shorts and tees. Warmer weather conditions mean it is the ideal time to drop the darker shades and opt for lighter shades. However, with Giovani's new summer linen collection, men's dressing is sure to revamp.
Bright Yellow's – Symbolizing summer and favorable for a smart, breezy look, one must always have one of those bright, welcoming yellow shirts. Giving you that perfect chic look, you are sure to feel light and cool in them.
Giovani - Pastel Yellow Shirt
Pastel Prints – Ditch the loud, attention seeking prints this summer and opt for the gentle, pastel prints that not only give you an elegant look but also make sure that it isn't too casual for those meetings you have to be a part of.
Neutral Grey's – Neutrals are a must haves this humid season. This color palette is easy to experiment with, extremely versatile and easy to pair with anything. The grey shirt is an outfit to effortlessly mix and match with other garments.
About Giovani-
Launched in the year 2000, the brand was acquired by Future Lifestyle Fashions in 2014. Giovani is a quintessential suits & jackets brand that refuses to be 'Jacketed'. Giovani eases the layer of formal – rituals around the suit and allows ones true self to manifest.