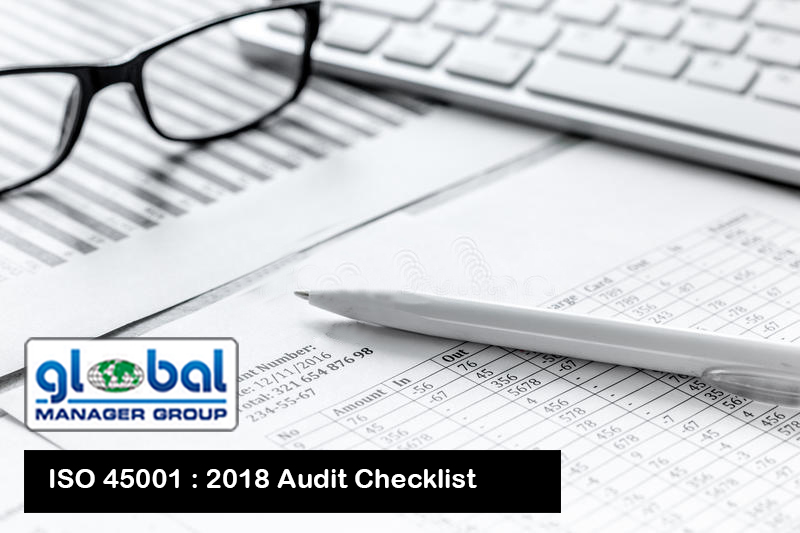 Certificationchecklist.com, online web portal for ISO audit checklist documents for all ISO standards has introduced readymade ISO 45001 Audit Checklist and Document Kit to help organizations in getting effectiveness in internal auditing and preparing for ISO 45001 Certification audit.ISO 45001 Checklist is highly technical document that require to verifying implemented Occupational Health and Safety Management System. The editable
ISO 45001 audit checklist
and document kit is prepared by highly experience team of ISO auditors to encourage large and small size business to keep audit records of their OH&S management system. It covers department-wise and clause-wise audit checklists with more than 500 audit questions.
The complete set of audit questions provided in editable formats which is very useful for customers who are interested in buying ISO 45001 documentation kit along with manual, procedures, SOP and more. This ready to use ISO 45001 audit checklist will save their time in preparing the audit for their organization.
The ISO 45001 audit checklist document kit available at Certificationchecklist.com with Free Demo to understand the actual department wise and requirement wise questionnaire included in the document kit. The aim of introducing ISO 4501 audit checklist document is to providing more useful audit questions, which helps organization to clear the external audit and achieve ISO 45001 certification in first trial.
About Certificationchecklist.com
www.certificationchecklist.com is owned by Global Manager Group to offering Audit Checklist Document for all ISO Certification and other international system and product certification. The company delivers benefits to organization to verify that implemented ISO management system satisfied all the requirements of the respected ISO standards such as ISO 9001, ISO 14001, ISO 45001, ISO 27001, ISO 17025, ISO 22000, HSE, ISO 50001 and many more. The company has used ISO audit checklist for auditing of more than 1000 companies internal audits. To know more about the ISO Audit Checklist documentation visit website at http://www.certificationchecklist.com/