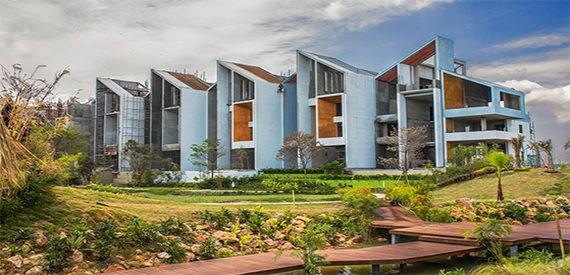 Rise Group has now stepped foot in the splurging real estate market of launched new residential project Rise Resort Residences in the location of sectoe-1, Tech Zone 4, Greater Noida West Noida Extension.
The 100 acre Rise Resort Residences doing accumulate a tentative figure of 609 luxurious villas equipped with an array of ultra amenities, rightly placed in between lush green golf course. Essential features like gymnasium, sports complex and playground area for children are provisioned in the project.
The project is geographically located in Noida extension (Greater Noida West) and but it is located by zero km to Noida. Priced in the range of Rs 1.46Cr and Rs 4.28Cr, villas have exquisite features like private lift, private garden and personal parking spaces. Rise Group available villas units ranging from 3 BHK to 6 BHK, independent villas are available at sizes from 3005 sq ft to 8245 sq ft at Rise Resort Residences.
Social Contact:
Website: www.riseresortresidency.info
E-mail: info@riseresortresidency.info
Call: 09990589381
Corp. Office: C-56/12, Sector- 62, Noida