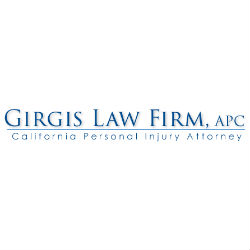 After 12 years of increasing business and client satisfaction,
Girgis Law Firm
is excited to celebrate their 12th anniversary with their new achievement: the "Rising Star" award. The "Rising Star" award is given to the top personal injury lawyer in the Southern California area—and this isn't the first time that attorney Anthony Girgis has been recognized for this award. In fact, from 2014 to 2017, attorney Anthony Girgis consecutively received this award because of his consistent, result-driven success. Providing representation for a variety of legal issues, Anthony Girgis has proved himself to be one of Encino's top trusted attorneys for clients all around.
Girgis Law Firm is committed to providing outstanding results for their clients during each and every case. Not only is the recognition appreciated, but there are no plans to slow down in the future because of their commitment to achieving their clients desired results and truly helping them through tough periods in their lives. Attorney Anthony Girgis has unmatched legal knowledge and expertise that is sure to help his legal services stand out in the field.
About Girgis Law Firm
: Attorney Anthony Girgis started studying law at Whittier Law School, earning his juris doctor degree back in 2006. Just a year later, Anthony Girgis began practicing in 2007 after being admitted to Girgis Law Firm. Since then, Anthony Girgis has helped countless clients with their personal injury cases among other areas of law, achieving the results that they truly desire. In need of assistance with a personal injury case or need sound legal advice? Don't hesitate to contact Girgis Law Firm!