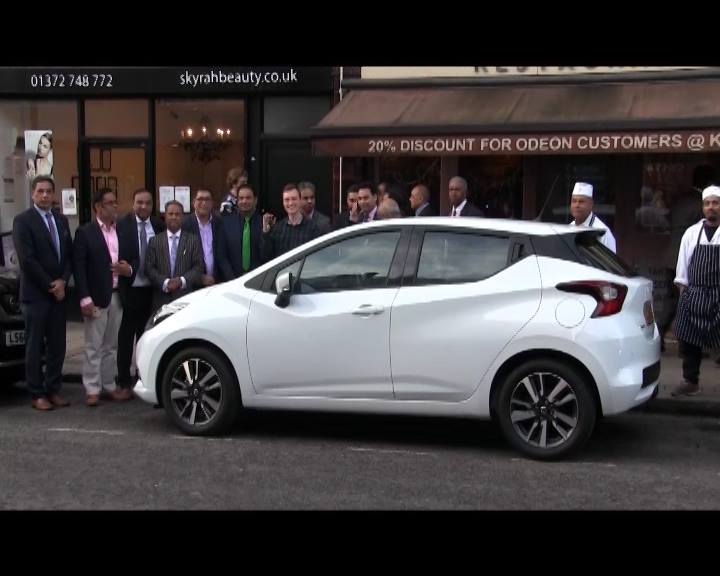 The Asian Restaurant & Takeaway Awards,
ARTA
2018 handed over its Grand Prize – A Brand New car to the Winner, Alexander Norris this 20th of December, 2018. The Winner was declared at the ARTA Inaugural Grand Finale and Gala Evening, held on 30th of September 2018 at the InterContinental Hotel – The O2 London. The miniature Handover Ceremony took place at Khan's Restaurant Battersea whose customer Alexander is.
Abdul Hafiz, Founder at Khan's Restaurant organised the prize handover ceremony. Attendees at the event were ARTA Founder-Chairman and ChefOnline CEO: Muhammed Munim Salik, Former President BCA: Pasha Khandker MBE, Westway Nissan General Manager: Rob Mia, BCA General Secretary: Oli Khan, Chamber Director: Sanawar Choudhury, Nissan Executives Tony Hemmings, Suzan Naylor and Patricia Golanski. ARTA Ambassadors Mitu Chowdhury, Shahanoor Khan along with ChefOnline Marketing Director Mohammed Aktaruzzaman also attended the event.
After the formal indoor event and speeches, Alexander was handed over a New Nissan Car and its keys. ARTA and its affiliate partners alike were delighted to have successfully completed ARTA 2018 and Grand Prize Handover. Alexander after receiving his Prize said, "I am completely over the moon. Thank you, ARTA for such a sweet ceremony and the Prize."