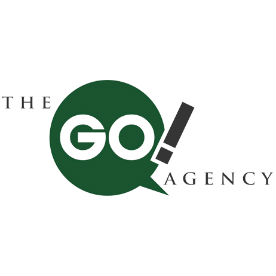 The Go! Agency is pleased to announce they have relaunched their official company-produced podcast, The Social Marketing Academy. After about a 9-month hiatus, the company is excited to be producing high quality podcast content, as it will allow them to better connect with and assist their clientele. The Social Marketing Academy is dedicated to helping business owners, marketing professionals, sales professionals, and everyone in between get the most out of the online landscape - in order to drive leads, sales, and growth. The podcast is hosted by Christopher Tompkins, The Go! Agency's Founder and CEO.
The Social Marketing Academy originally premiered in 2010 with the episode "Online Cocktail Parties vs Offline Dinner Parties: Someone is Always Allergic to Something." Over time it gained a following among business owners who were interested in jumping into the online marketing world. The Go! Agency's goal in creating the podcast is to impart their knowledge of how business leaders and their marketing teams learn how to navigate the world of online marketing. Much of the podcast's subject matter is focused on creative methods of social media marketing, and how proper use of these channels can boost profits and success.
Anyone interested in learning more about and/or listening to the Social Marketing Academy podcast can visit this website. For more general information about the The Go! Agency, call 866-926-2636 or go to their company website.
About The Go! Agency: The Go! Agency is the brainchild of Christopher Tompkins, a seasoned marketing professional. He realized more could be done to help modern businesses master attracting clients via the World Wide Web. For years, he and his team have dedicated themselves to spreading their expertise in an accessible and highly effective way. They make it a priority to get to know each of their clients on a one-on-one level. This strategy has helped them to guide countless businesses toward success.