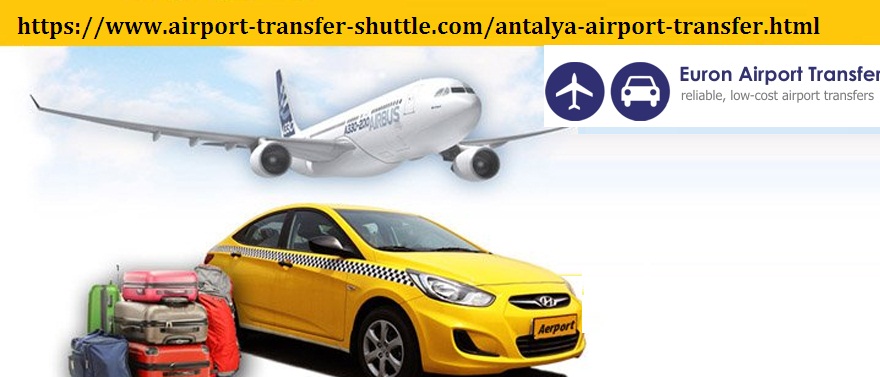 Euron Airport Transfer is honored to provide excellent services of Antalya Airport Transfer after earning great reviews from travelers for best services worldwide.
Euron transfer has announced the launch of services for Antalya Airport Transfer and has received excellence award for antalya airport transfer services worldwide. With numerous years of experience in the field, Euron taxis have achieved a great deal and the travelers are quite satisfied with the amazing services offered. Euron Airport transfers are thrilled to launch services to the clients worldwide and are committed and dedicated to offer quality customer care.
According to the CEO of Euron Taxis, "We have achieved great reviews and feedbacks from the clients. The recognition has come with the dedication of our fantastic team to provide our customers with comfortable and high quality transfers. I want to thank our team for the amazing work and our customers that love our work and come back to us whenever they require best price antalya airport transfer service
Euron taxis are excited to announce the launch and are quite satisfied with the strong praise and ratings they constantly receive from their clients worldwide. The recognition they have received has bought them great honor and the clients are actively engaged in the services that are perfect and most comfortable.
Euron Taxi has numerous years of experience in Antalya Airport Transfer and it links you with your destination by providing you mini journeys in fantastic cabs to local journeys. The customer care by Euron for Antalya Airport Transfer is highly reliable and they have reached a high level for airport transfer in the private hire market. With them you will get top notch services as they offer budget friendly as well as luxury Airport transfer from or to the airport. You can reach your hotel with great ease after a long and tiring journey. You can easily book the taxis online and receive stress-free airport transfer to your destination.
Contact:
UK +44 1223 790179
DE +49 5161 7092800
ES +34 96 5020820
TR +90 850 5620895
Kieler Ring 39
D-18439 Stralsund
Contact us via phone or email:
0044 1223 790179
0049 5161 7092800
info@eurontransfer.com