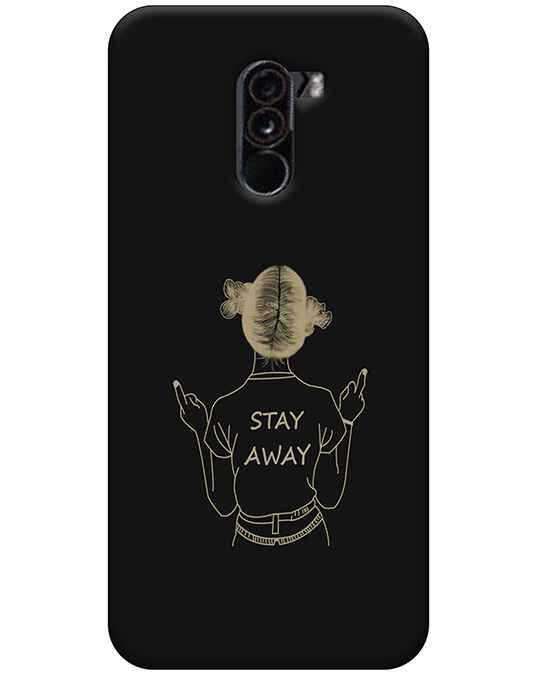 The trending Poco F1 mobile cover is ready to gear up with the BeYOUng's Poco F1 mobile cover.
The mobile covers have become the fashion icon by which you can depict the wise choice in the mobile accessories. It is quite certain that Beyoung understands the urge of keeping style integral to the gears which showcase the elite choice. Basically, the press release is about the launch of the Redmi Poco F1 back covers online at Beyoung. It is an undeniable fact that once the Poco F1 back case is an essential accessory as it shields the phone from all types of damages which can compromise the functions of the device. Beyoung is the ultimate shopping destination to buy Poco F1 mobile cover online in India at an affordable price.
The two most important aspects which every consumer consider is the Price and Quality factor. Therefore, it quite crystal clear that Beyoung deals in the most protective material that is polycarbonate or often called as hard case. The special trait of the material is it makes sure that the device is prone to abrupt damages and scratches. The matte finish provides a graceful appearance to the text and image. So it is a power pact shopping experience. Even the Poco F1 is the leading smartphone and owned by the majority of people, so Beyoung has come up with the all types of taste in the Poco F1 phone cases that will make you the style statement for others.
CEO's Corner: "Every day we are coming across new smartphone and in the same league the Redmi Poco F1 is introduced. We are glad to announce that Beyoung is also ready to make a difference in the generic styling of the smartphone. We have a diverse range of protective Redmi Poco F1 mobile covers which are best to brag about the fashion sense and keep the device prone to damages as well."
Apart from such an amazing shopping experience as a consumer you can also customize the Redmi Poco F1 mobile cover online at Beyoung. They facilitate the buyers with a flexible customization platform. Basically it an active hub to shop the most sturdy Redmi Poco F1 phone case.
About: BeYOUng a startup with a bunch of intrinsic creative people providing the genuine quality designer t-shirts and stylish mobile covers at an affordable range. Meanwhile, our ideology about the theme based designs and customization fulfills all the requirements of a layman to wear and style whatever he or she wishes for.