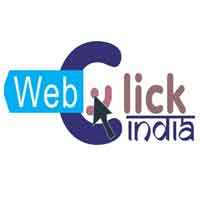 Web Click India, a leading Website Designing Company has become the Digital Media Partner of Sasha Media Solution, a respected event managing company. Under this partnership, Web Click India will boost their online presence and also digitally promote the events that Sasha Media will manage.
This partnership comes at a crucial time since it has become absolutely important to promote and market every event digitally. Both the companies will benefit from this partnership. Web Click India will strategize and execute online marketing for Sasha Media Solution, a company that is looking to leverage the power of digital media to increase its footprint. The award-winning Web Development Company will target specific regions to increase the visibility of Sasha Media.
Web Click India also plans to communicate the brand message and generate more awareness about their work. By creating a strong online presence, the event managing company aims to engage more people and reach out to a wider audience. It is also focussing on the comparatively younger and tech-savvy audience. This move to step into the digital media shows the commitment of the company to stay relevant in this competitive industry.
Web Click India, a digital marketing company with hundreds of clients and years of experience, is capable of launching the brand into the right sphere with their expertise and attention to detail. This partnership involves everything from social media management to website maintenance.
About Web Click India
Web Click India is an Ecommerce Website Designing Company In India. They offer numerous services such as SMO/SEO, Strategic Planning, Website Designing and Development, B2B and B2C Portal Development, Ecommerce Website and Mobile App Development. They work with a motive to offer an equal platform to both small and large organizations so that everybody can compete at the same level.