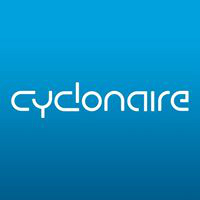 Cyclonaire is pleased to announce they have rebranded and launched a new website in order to better reflect their new branding. This rebranding project was completed 44 years after the company began. The business felt they needed to create a brand that better reflected their dedication to quality customer service.
With the new branding and website, Cyclonaire strives to show their customers the level of service they are able to provide. The bold, streamlined branding and website will make it easier for customers to gather the information they need to determine whether Cyclonaire is the best choice for their needs. Despite the visual changes, the company will remain dedicated to providing their customers with the same high-quality materials and top-notch customer service they have enjoyed for the past 44 years.
The new Cyclonaire website is streamlined with easy-to-use navigation located at the top of the page, allowing visitors to the website to quickly navigate to the exact page they need. Customers can also quickly locate a representative so they can begin discussing their requirements as soon as possible.
Anyone interested in learning about this rebranding and the new website can find out more by visiting the Cyclonaire website or by calling 1-800-445-0730.
About Cyclonaire: Cyclonaire is a leading provider of innovative pneumatic conveying solutions that strives to create systems based on their clients' unique requirements. The business has been in operation for more than 44 years and works hard to ensure every client is completely satisfied with the work they can perform. The company can create a full conveyance system, as well as provide the parts, accessories and other components businesses may need.