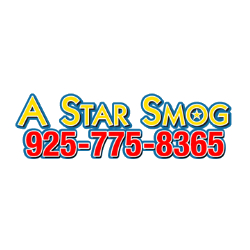 A Star Smog is pleased to announce the company has opened a new smog check station in Vacaville, California. The company is known for offering affordable, high-quality smog check services for customers in the Bay Area.
With the opening of the latest smog check station in Vacaville, more customers can receive the top-notch services the company is synonymous with. Full-service smog checks are handled at the station to ensure an automobile is within federal standards. The trusted professionals ensure autos meet standards and arenít unnecessarily contributing to pollution in the air.
Although A Star Smog takes pride in offering unbeatable prices, this doesnít mean they perform subpar work. In fact, the professionals ensure work is completed at the highest level. The company continuously offers coupons, discounts and specials to ensure all motorists can afford the companyís services.
To serve its customers as best as possible, the companyís smog check stations offer 15-minute smog checks, the ability to check all vehicles and no appointments necessary. Additionally, the company features Star Certified stations that are open seven days a week with extended hours in a clean, comfortable environment.
For more information about the company and its services, visit the website at
A Star Smog
or call 1-925-775-8365.
About A Star Smog
:
A Star Smog
is a Bay Area company that offers Star Certified smog stations for motorists to get annual smog checks and more. The company features experienced professionals who offer exceptional work to ensure autos are safe and meet stringent federal standards. Customers can expect comfortable, welcoming environments at stations that are open daily with extended hours and quick turnarounds with no appointments necessary. A Star Smog strives to offer the most affordable rates to fit any budget.