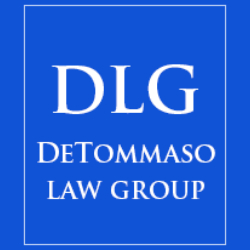 DeTommaso Law Group is pleased to announce the firm will move into a new, upgraded office. The family law practice specializes in providing clients with a wide variety of legal options to assist them with their divorce cases, custody issues and more.
The new office will be located at 58 Mount Bethel Road in Warren, New Jersey. However, the firm will not officially relocate until the new office is fully constructed. The new location will be more spacious and feature more amenities to better accommodate clients. The new office is also needed to house the firm's growing team. Beginning with two attorneys, the firm is currently at eight attorneys and in September, DeTommaso will feature nine attorneys.
DeTommaso Law Group is the firm clients choose when they need results since they can depend on the experience of the skilled attorneys to provide customized representation. Each attorney at the firm is passionate about meeting the needs of clients from the moment they come in for a consultation until the moment their case is successfully resolved. Voted a "New Jersey Super Lawyer" by New Jersey Monthly magazine, the firm has earned a reputation of providing proactive, aggressive and extremely prepared representation in the courtroom.
For more information about the firm and their services, visit the website at
DeTommaso Law Group
or call 1-908-595-0340.
About DeTommaso Law Group
:
DeTommaso Law Group
is a well-respected New Jersey law firm that represents clients in divorce, custody, domestic abuse and various other cases. Featuring a team of highly-knowledgeable and passionate attorneys, clients have come to rely on the firm for customized legal services. Since each case is unique, attorneys will work with each client closely from beginning to end to provide the best legal solutions to meet the client's needs.