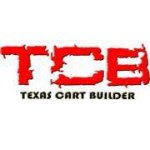 The street food revolution in Texas has gained immense fame over the past few years, and if you have eaten from one off late you know why. Street foods are usually inexpensive, delicious and convenient for the food loving people.
It's much less expensive to set up a food truck in comparison to setting up a new eatery & all those associated costs that approach with it. For instance, build-out, rent, and operating expenses. Since you're usually paying for more workers & a physical building your overhead expenses are just that much higher.
A decent mobile food business can profit around $150,000 a year. Though it isn't tons of cash, but if you're catering foods around a concept & menu that you've toiled hard to develop & really believe in, while developing relationships with the community around you, it'll make your hard work all worthwhile. Furthermore, food trucks are perfect for marketing through social-media. The majority of customers tend to be a younger, urban crowd, who're pretty well-connected via social-media. Developing a loyal following via marketing & branding using Facebook and Twitter is free & fun. Food trucks or trailers have been a continuing trend for many years in Texas where the young and audience have embraced food truck & street food offerings as unique and trendy.
"We're one of the leading custom food truck builders in Texas that have successfully built thousands of food trucks over the years. From food truck designing to delivery, we assure to make your dream food business into a reality within a short span of time. All of our food trucks are customized around our client's individual requirements & requests. No "cookie-cutter" designs are ever employed. We comprehend there's no single footprint for a food truck. Our objective is to work in tandem with the clients to comprehend their food menu & their business objectives to offer them with the most effective custom mobile kitchen. We employ computer-aided design to custom build your mobile kitchen which sets us apart from our competitors. Our food trucks aren't just the most unique but also the most functional food trucks on the market. This is why they can be found almost everywhere in the city" said a spokesperson of Texas Cart Builder.
About the company:
Texas Cart Builder is a Texas-based manufacturer that built and assemble food trucks and trailers at the most affordable price. They specialize in building custom mobile cafes, rolling gourmet kitchens and a variety of food trucks that grab customer's attention immediately.