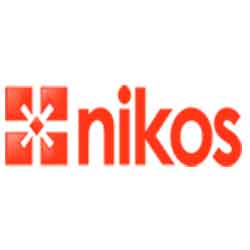 Nikos is a Pune-based company that is booming day after day for their Corporate Gifting range. Mr. Naresh Chainani the business person of the company introduces their new logo for better brand identity. Their new logo is of red color in which there is a symbol of gift and name of the company Nikos. The color and look of the logo complement the design and color of their website. The design catches the eyes in just one look and it works like a charm.
Their logo helps the company to be ahead of the curve and gave more bangs for the bucks. Mr. Naresh Chainani said their motive to introduce a new logo is to strike a balance and to make them ready for the cut-throat competition. He make up his mind for the changes in their website after exploring the market and understanding the actual need of updating. He believes that necessity is the mother of invention and a new look of the logo is their brand's actual need, therefore, they go extra miles for this.
He is nervous about his decision but he also knows that no one can make an omelet without breaking an egg. And anyways, fortune favors the bold, therefore, he decided to redesign their logo and introduce it to the world. The company is hoping the best response from their customers and ready to face new challenges on their way to success.
About Nikos
Nikos is a corporate gifting company that provides a vast range of Promotional, Branded, Custom, Personalized and Corporate Gifts in Mumbai. Their complete range is exclusively designed and has the capability to make any fall in love with the design uniqueness.
Their complete range is available at the dirt cheap price that never breaks anyone's bank. Moreover, the company also provides after sale services like doorstep delivery and customer support.