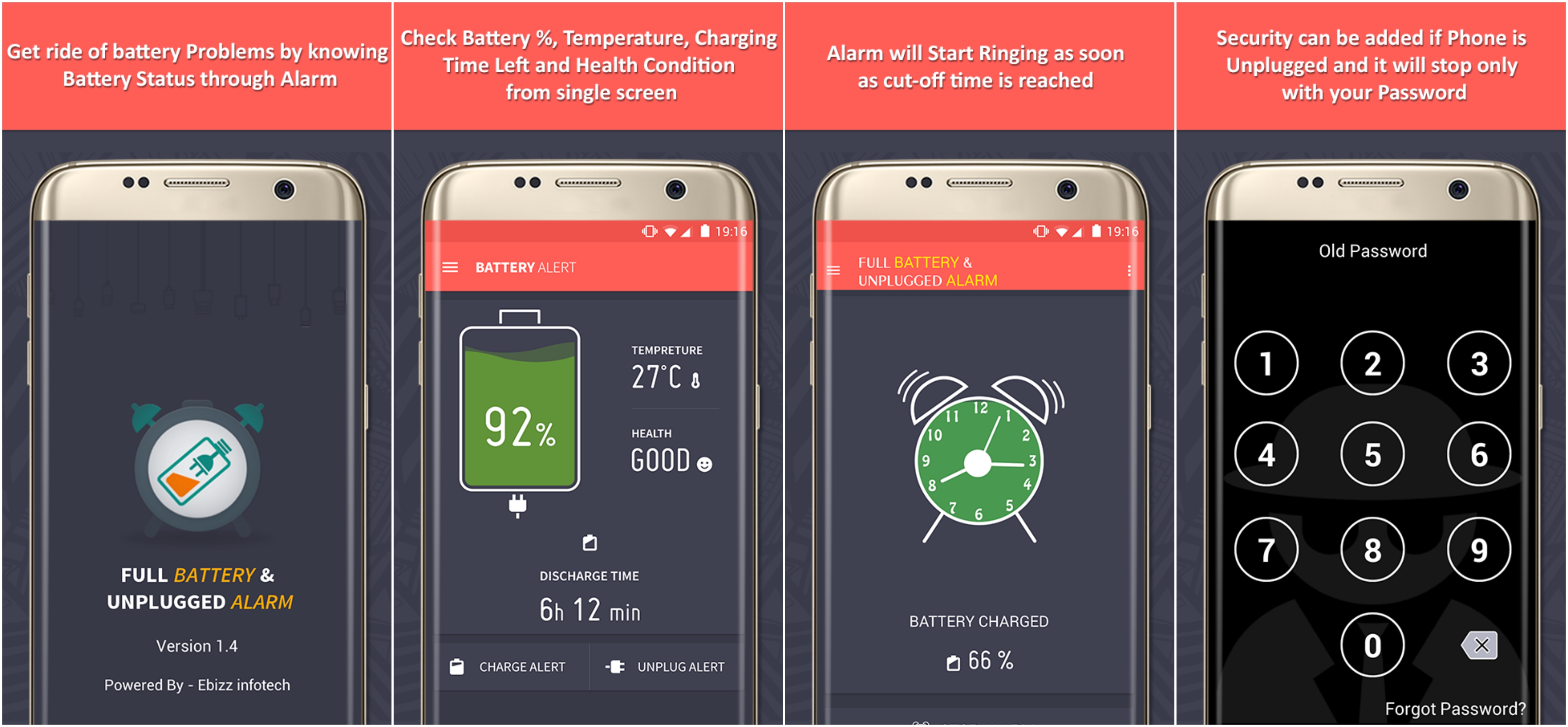 An Application that is Free and works as Battery life saver that alerts while mobile charge is Full/Unplugged by blowing Alarm.
Full Battery & Unplugged Alarm - February 20, 2017, Available now at Android Play store offers exciting features that can help to get rid of battery problems. By resolving battery problems ultimately helps to get better phone life. Full Battery & Unplugged Alarm facilitates with so many features that are simple and easy to use.
Smartphones are the maximum used Gadget now a days which is always available either in hands or in the pockets of users. So there are lots of applications which are used as tools that can add functions to the usage of your smartphone. Full Battery & Unplugged Alarm is a tool that alerts you when battery is fully charged and when phone is unplugged while charging. So when phone is unplugged before reaching its set value then alarm is blown when will only stop once the password is entered which is set by you while making changes.
Full Battery & Unplugged Alarm Application is available at free of cost specially to facilitate all android users. App is available with Current version of 1.5 with android requirement of 4.0.3 and up. It is available for you to download at Google Play Store.
Ebizzinfotech is a software as well as website development company which which has actually launched many applications like My Swara, Janva Jevu, export whatsapp contacts, etc. which is popular among people. One of the recent app that has been launched is Full Battery & Unplugged Alarm which can be considered as tool and is available for all android users.
If you need any further information or have questions on Full Battery & Unplugged Alarm Application please contact:
Contact no: apps@ebizzinfotech.com
To download the app: goo.gl/yNNwHF